San Bernardino Bail Bonds
Coast Bail Bonds is an agency designed to help you bail out yourself, your friends, family and loved ones. We offer the highest of quality service in the bail industry, top tier bail bond agents with experience. We also provide a place where families and friends can come to find information regarding San Bernardino bail bond services. Our goal is to give people informative information in San Bernardino for bail bonds, to help you better understand the bail process. Our website provides information that will help you understand the San Bernardino bail procedure. To get the bail process started, please give us a call immediately at (888) 998-1554, we want to help you!
Benefit from a bail bondsman in San Bernardino County
Smaller bail bond companies are dealing in a very competitive market that relies on repeat business and word of mouth. Smaller bail bond companies know that customer service does in fact go along way. Small bail bond companies pay special attention to you, your friends and families. Offering a personal touch is important in San Bernardino for bail bonds to succeed. There bail experts are there to offer you quick bail bond information and sense of relief knowing you are in the hands of bail bond experts.
San Bernardino Bail & Booking Procedure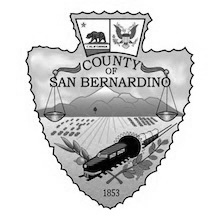 When someone is arrested in San Bernardino they are taken and transported to a police station and "booked". When a suspect is in the booking process in San Bernardino they are taken through a procedure where information is recorded. Charges against the suspect and identification are taken for processing in San Bernardino. At that time a police background will be checked on the suspect for warrants or past history offenses. Once that information has been obtained the suspect is finger printed and indexed in the computer system (Here is a link to the San Bernardino police department's website) . Once inside this system pictures are taken as well as all possessions. These possessions are documented into the system and are signed off by the suspect typically. Intoxication checks will be done on suspects and different types of checks could be done possibly. Once these procedures are completed, the suspect is escorted to a jail cell where they are allowed to make a phone call. Keep in mind phone calls from a jail inmate are done by "collect call". These calls may request the receiver to prepay using a credit card to accept these calls. If you are suspecting a call from a inmate in San Bernardino we recommend that you have a credit card handy. Once this call has been established you will have the chance to speak to your friend or family in a San Bernardino jail. At this point your friend or family may request for bail and it is important to discuss your options at this time. We highly recommend if you have yet to receive this call, give us a call first at (888) 998-1554 and we can help you through this. If you would like to lookup a specific inmate, try the San Bernardino County's website, and click here
How Does the Bail Process Work in San Bernardino, CA
In San Bernardino the bail bond process is processed by what is a called a "surety bond". Typically a family or friend will contact the San Bernardino bail bond company by internet, phone, or in person to get the process done. Once this contact is established the bail bond company in San Bernardino will take that information and get the bail process working. Keep in mind that the bail process only works if the suspect has been granted a bail amount. Once this is established the fee for bail will be assessed for you and more information from you is required. The information they request for a bail bond is taking your personal information, work information, marriage information and family involvement to help reduce the risk of fleeing the bail bond. This entire process cannot be done if the suspect has not been "booked" and "processed". If you need additional information from the San Bernardino court house website, click here
What type of Service to Expect from a Bail Bonds Company in San Bernardino
Bail bond agents are available 24hrs a day in San Bernardino County to help answer any questions or concerns you may have. A licensed bail bond agent will be able help you with the bail procedure as well as working with you on all levels of the bail. Many bail bond companies will help refer you to a company if they are not able to bail quickly.
Free 24hr Consultation for Bail Bonds in San Bernardino
Fast Service for Bail Bonds in San Bernardino
In the bail bonds world the most important thing is how quickly a bail can be processed. A bail bond agent will work as quickly as possible to help process bail. A bail bond agent in San Bernardino knows how important it is to help get someone out of jail quickly. Coast Bail Bonds in San Bernardino is a website designed to help you find the best bail bond agent in Southern California.
Types of Payments Accepted by Bail Bonds in San Bernardino
Types of payments received for bail bonds can vary. It is important to communicate with the bail bonds company to see what different options are available for payment. Financing and 0% down on O.A.C is available for qualified people in certain situations. Speaking to a bail bonds agent will provide the best solution regarding payment options for bail.
When a defendant requires a bail bond a bail agency generally needs some sort of payment for posting a bond to release the defendant. Many times in this tough economy people cannot afford to pay the 10% or even 8% premium required which requires a creative method of payment. Many times a bail bondsmen will offer a no collateral bail bond as long as there is a payment plan in place. This is why it is important to speak to one of our licensed bail bondsmen to understand the dynamics of a payment plan being offered.
San Bernardino Bail Bonds Payment Options
Many bail bond agents are reluctant to take a check payment but will accept these types of payment below. You can use a combination of the payment methods listed below as payment as well.
Mastercard
Visa
American Express
Discover
Cash
Money Orders
Wire Transfer
Payment Plan Option for a San Bernardino County Bail Bonds
Many bail bond companies provide some type of payment option which can include a small down payment and a monthly charge per month. These types of plans must be typically qualified before a payment arrangement can be made. Many bail bond agencies will not charge a fee or an interest on the payment plan made. It is important to talk to about all the different available options prior to making a payment plan.
San Bernardino Bail Bonds services bail bonds for:
Spouse abuse and spousal abuse or spousal battery bail bonds in San Bernardino
Domestic violence bail bonds in San Bernardino
D.U.I. or D(Driving Under the Influence) bail bonds in San Bernardino
Marijuana offenses bail bonds in San Bernardino
Misdemeanors bail bonds in San Bernardino
Larceny bail bonds in San Bernardino
Criminal threats bail bonds in San Bernardino
Burglary bail bonds in San Bernardino
Narcotics & drug offenses bail bonds in San Bernardino
Robbery bail bonds in San Bernardino
Assault and battery bail bonds in San Bernardino
Felonies or Felony bail bonds in San Bernardino
A Lawyer's Referral for a Bail Bonds Company in San Bernardino
If you are a lawyer looking to find a bail bond agent in San Bernardino please feel free to contact us. As a lawyer we understand the importance of your client and their confidentiality. We are available 24hrs a day 7 days a week to ensure that bail process will be available.
Clients Experience with Bail Bonds Company
Many of the clients we have come in contact with are new bailing someone out of jail in San Bernardino. Our agents understand that during this time it is important for us to be compassionate and understanding for each client situation. Our goal is to give our clients the best experience possible by providing all the legal documentation and explaining how the process works. The licensed bail agent will guide you through every step including meeting you at the jail facility to facilitate any request you may have. Available 24hrs a day 7 days a week feel free to contact one of friendly agents today.
Bail Bonds throughout San Bernardino County
We offer bail bonds through out San Bernardino County, including: Redlands, Rancho Cucamonga, Fontana, Victorville, Ontario, Highland, Chino, Barstow, Upland, Big Bear Lake. Call us today for a Free Evaluation at (888) 998-1554.
Coast Bail Bonds
473 E Carnegie Dr #200, San Bernardino, CA 92408
(888) 998-1554